Posted by
lady_unaspi on 2011.04.22 at 22:41
BUT I JUST MADE THIS, AND THOUGHT YOU MIGHT LIKE IT.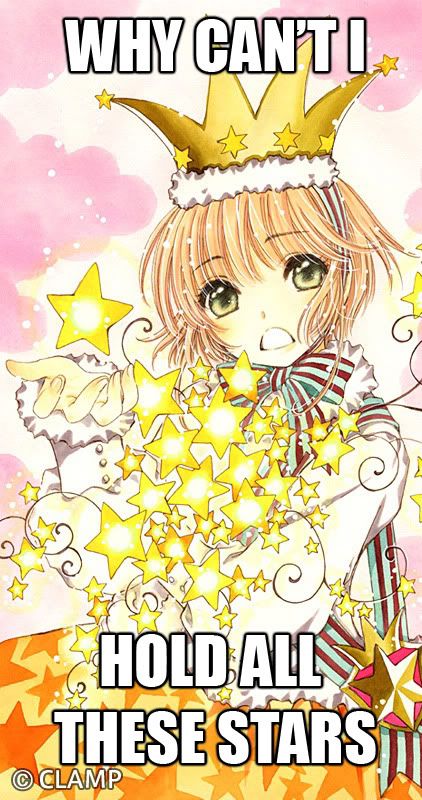 I STILL
TOTALLY LOVE
YOU GUYS.
ALSO I SPRUCED UP THE LAYOUT A TINY BIT.
DON'T BE AFRAID TO POST ANYTHING FUNNY HERE... I KNOW TSUBASA AND XXXHOLIC ARE OVER, BUT THERE'S GOTTA BE SOME CAPSLOCK-WORTHY CONTENT FROM KOBATO, GATE7, AND OF COURSE ALL THE OLDER STUFF.
THERE'S ONLY TWO RULES: IT'S GOTTA BE CLAMP, AND IT'S GOTTA BE IN FULL CAPSLOCK. :D